Today we would like to introduce a new series in our Devblog: Community Spotlights. As we are currently in the "Community is King" phase, we are opening our framework for new modding teams to base upon Exile to create something new or completely different. Please note that these teams work completely independent from us core developers.
This very first entry in our Community Spotlight series is fully dedicated to the "Exile Life" modification, which takes the Exile scenery into a completely new roleplay environment. The team working on Exile Life has served us with some information about their project, which we would like to show here.
Story
20 years after the start of the EXILE, a handful of the original inmates are still alive on the island. Using their knowledge of the island, these inmates sought to control it, forming four gangs: the Cartel, the Mafia, the Syndicate, and the Yakuza. Once NATO leaders received word of the power struggle, they saw a chance to bolster the ongoing war effort against CSAT. Quickly and quietly, they moved a private security force to the island. These guards' mission: to control the island and start export the islands resources using inmates as labour.
You are a fresh inmate, processed by the courts and shipped straight to EXILE. You have a choice: live a life of solitude under the radar, or pledge your life to a gang. Running away from the protection of the gangs may seem the more lucrative option. But be warned, the guards can only patrol so much of the island, and putting one step in the wrong territory could end your life.
The life of a gang member, on the other hand, requires strength, perseverance, and loyalty. Your gang is your family, shelter, job, and above all else, your protection. Prove your worth to your gang and you will find your place in its hierarchy. However, even in families, power comes at a cost and you may find that the only way to raise yourself above the rest is to remove them by force. Just remember that loyalty is rewarded, but a poorly-planned betrayal will lead to a punishment worse than death.
Welcome to Exile Life.
Media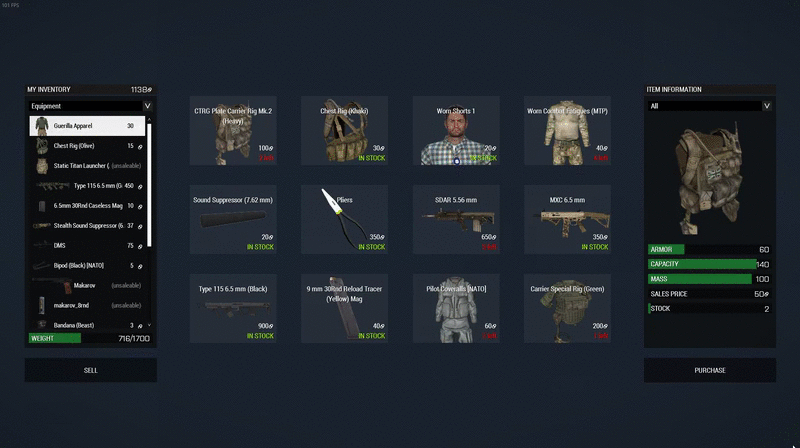 Be sure to follow the Exile Life Team on Twitter. You can also post questions and feedback in the comment section.
---
12
Report Devblog Entry