JJ-Exile Tanoa 64BIT
JJ Exile 64Bit
ADDRESS
173.249.20.84:2302
IP: 173.249.20.84:2302
English

The project "JJ Exile" originated about 2 weeks ago because we could not find a server that met our expectations. Many were too militaryized or over-reliant on survival.
So we decided to set up our own project. We also have tanks and armed helicopters or jets. These require a lot of money and time, and are intended as endgame content.
There will be no buyable thermal here. And will only be given on special occasions (events / heaviest missions).
50.000 Start Money
All traders custom made
Restarts every 4 hours (0/4/8/12/16/20)
No thermal
Tweaked DMS-Missions (Loot & Bots)
Bike and Quad Deploy in XM8
Recipes Book in XM8
Virtual Garage (hackable with Laptop)
All doors and containers grindable
Capture Points (CZP)
Shipwrecks
Claim spawned Vehicles (needs Codelock)
R3F Logistics (Lift, Tow and Load in Vehicles)
Vector Build
Sell Mission Crates at Wastedump Traders
Enigma Revive (Need Defibrillator)

Our Mods:
CUP Weapons/Equipment/Vehicles
Advanced Urban Rappeling
Enhanced Movement
Extended Base Building
Temp Fix for Exile Miniguns
Server Pictures: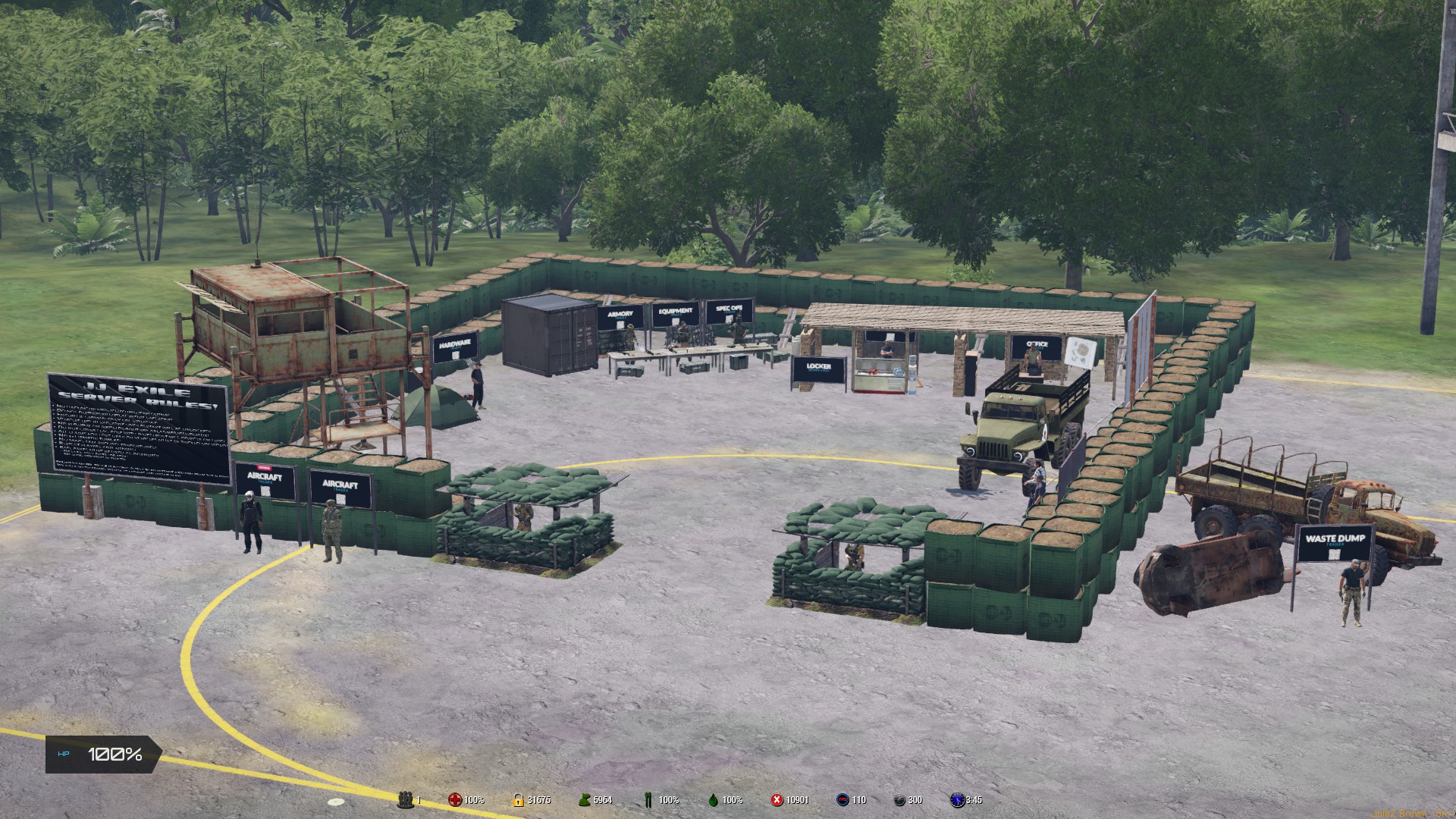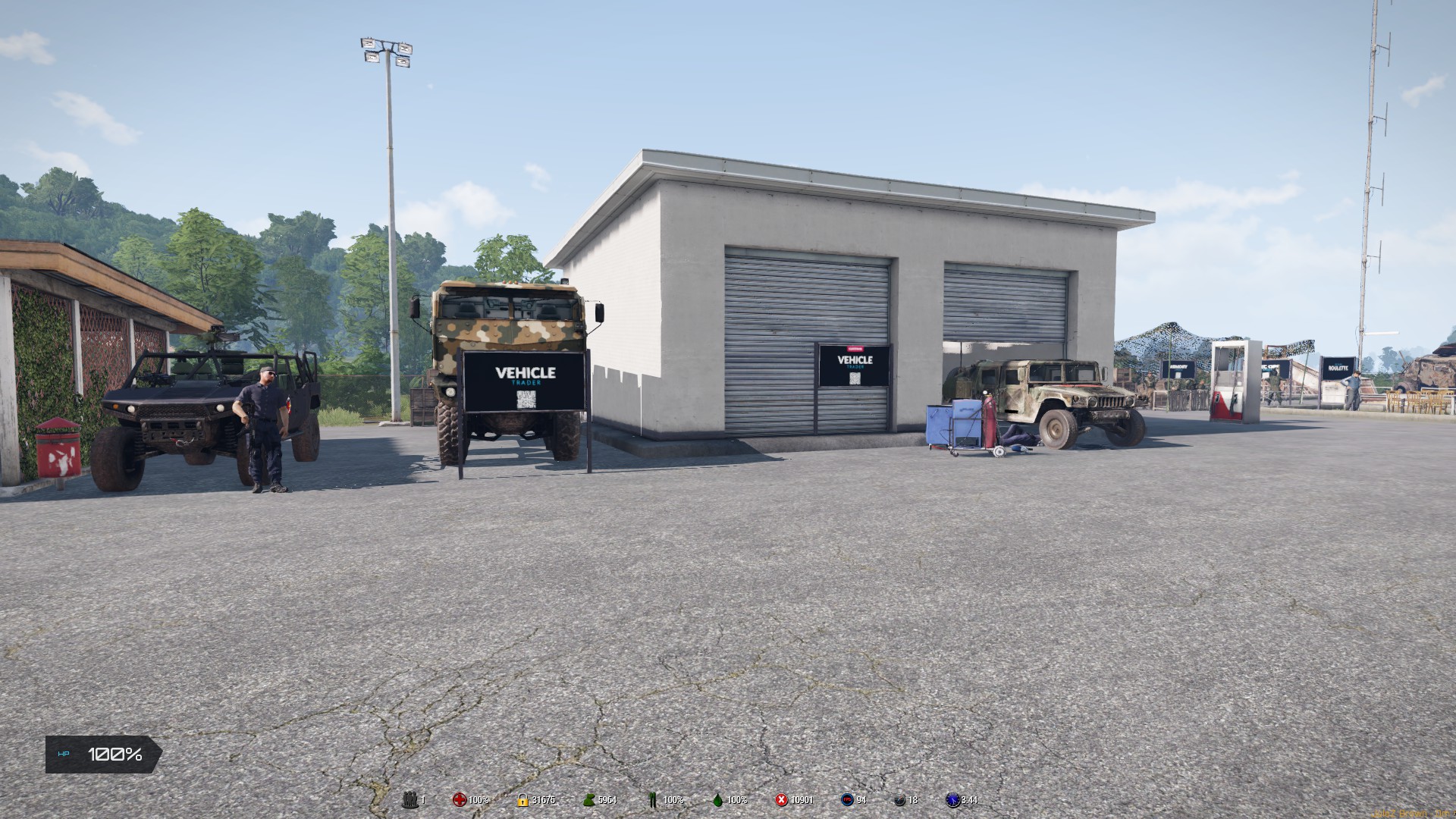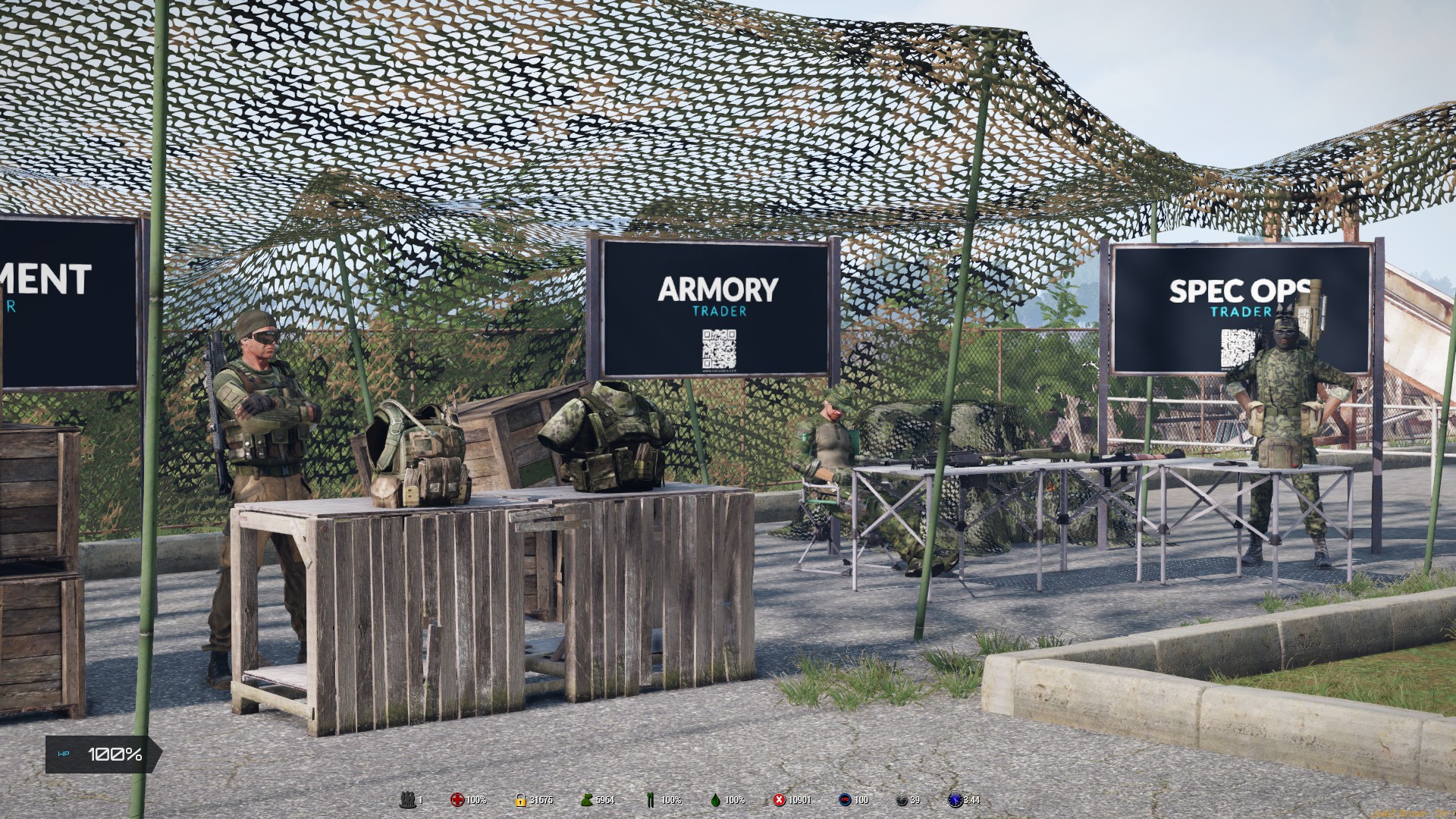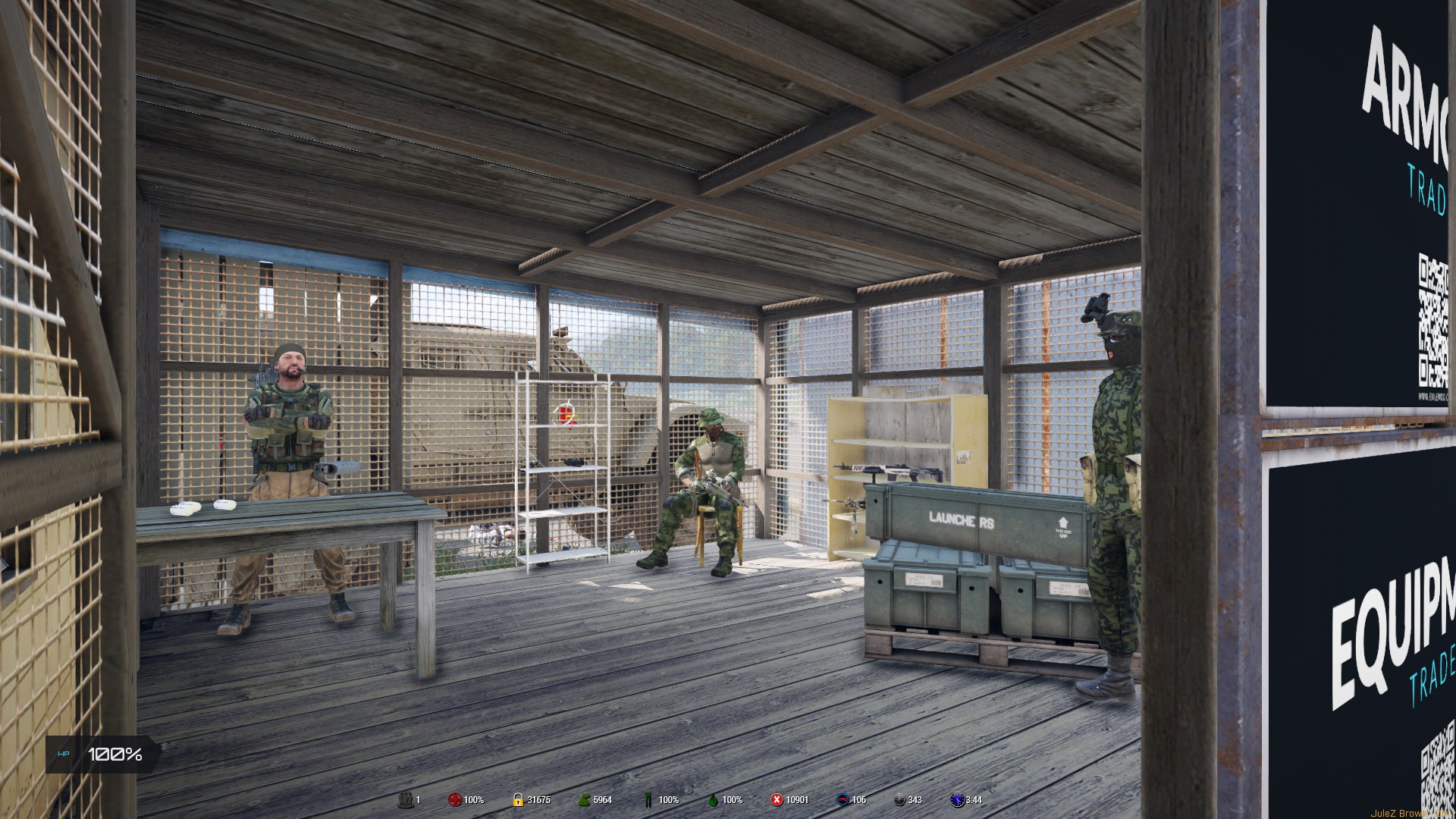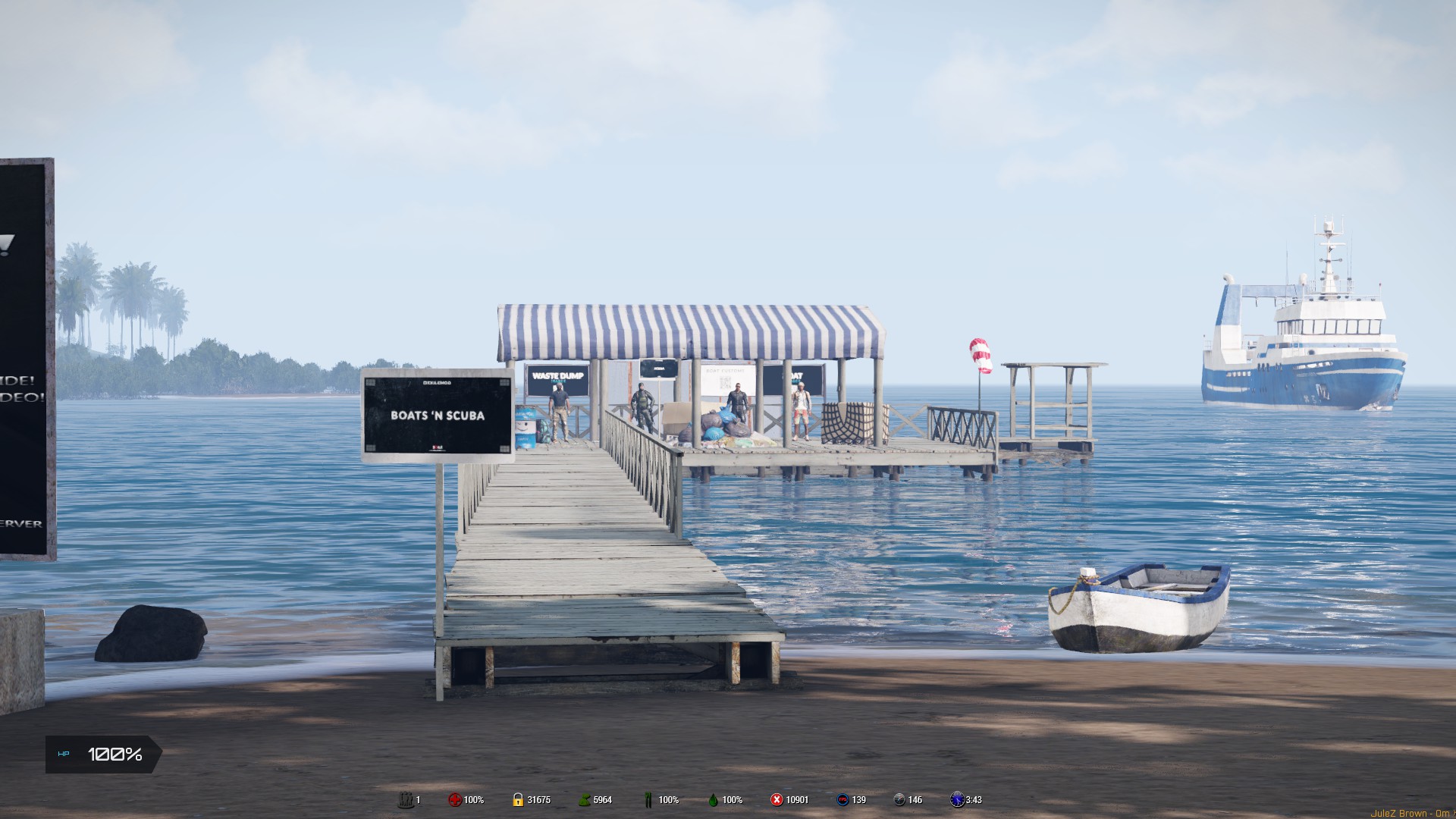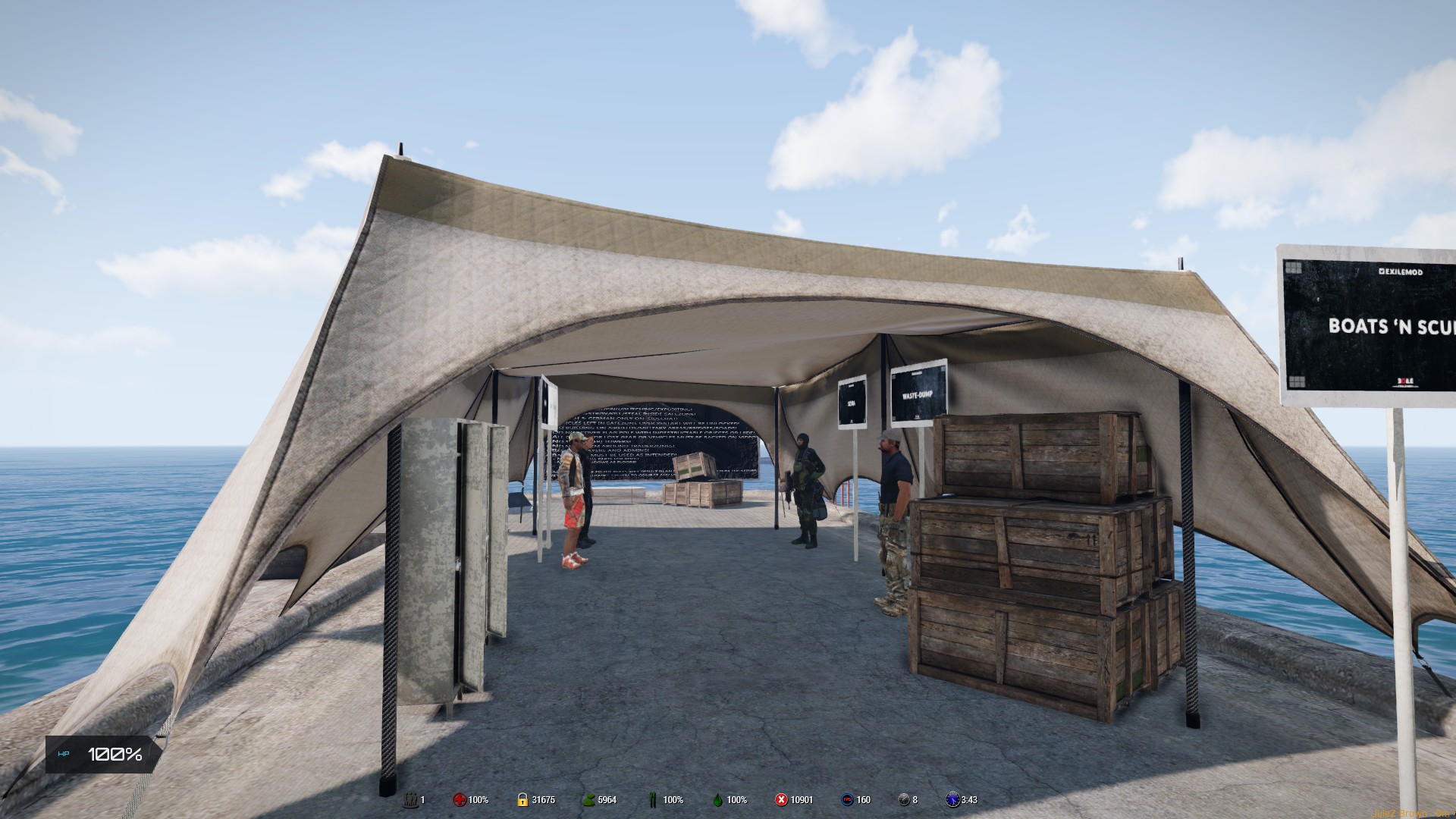 German

Das Projekt "JJ Exile" fand seinen Ursprung vor ca. 2 Wochen, da wir keinen Server fanden, der unseren Vorstellungen entsprach. Viele waren uns zu militärisiert oder zu sehr auf Survival ausgelegt.
So entschieden wir uns, unser eigenes Projekt auf die Beine zu stellen. Auch bei uns gibt es Panzer und bewaffnete Helis oder Jets. Diese erfordern aber viel Geld und Zeit, und sind als Endgame Content gedacht.
Bei uns wird es kein kaufbares Thermal geben. Und wird nur zu besonderen Anlässen (Events / schwerste Missionen vergeben).

50.000 Startgeld
Alle Trader selbst gemappt
Restarts alle 4 Stunden (0/4/8/12/16/20)
Kein Thermal
Angepasste DMS-Missions (Loot & Bots)
Fahrrad und Quad über XM8 aufbauen
Übersicht aller Rezepte im XM8
Virtual Garage (hackbar mit Base Laptop)
Alle Türen und Container können mit einem Grinder geöffnet werden
Capture Points (CZP)
Schiffwracks
Codelocks auf gespawnte Fahrzeuge anbringen
R3F Logistics (Lift, Tow und Kisten in Fahrzeuge laden)
Vector Build
Mossions-Kisten am Wastedump verkaufen
Enigma Revive (Benötigt Defibrillator)

Unsere Mods:
CUP Weapons/Equipment/Vehicles
Advanced Urban Rappeling
Enhanced Movement
Extended Base Building
Temp Fix for Exile Miniguns

Server Bilder: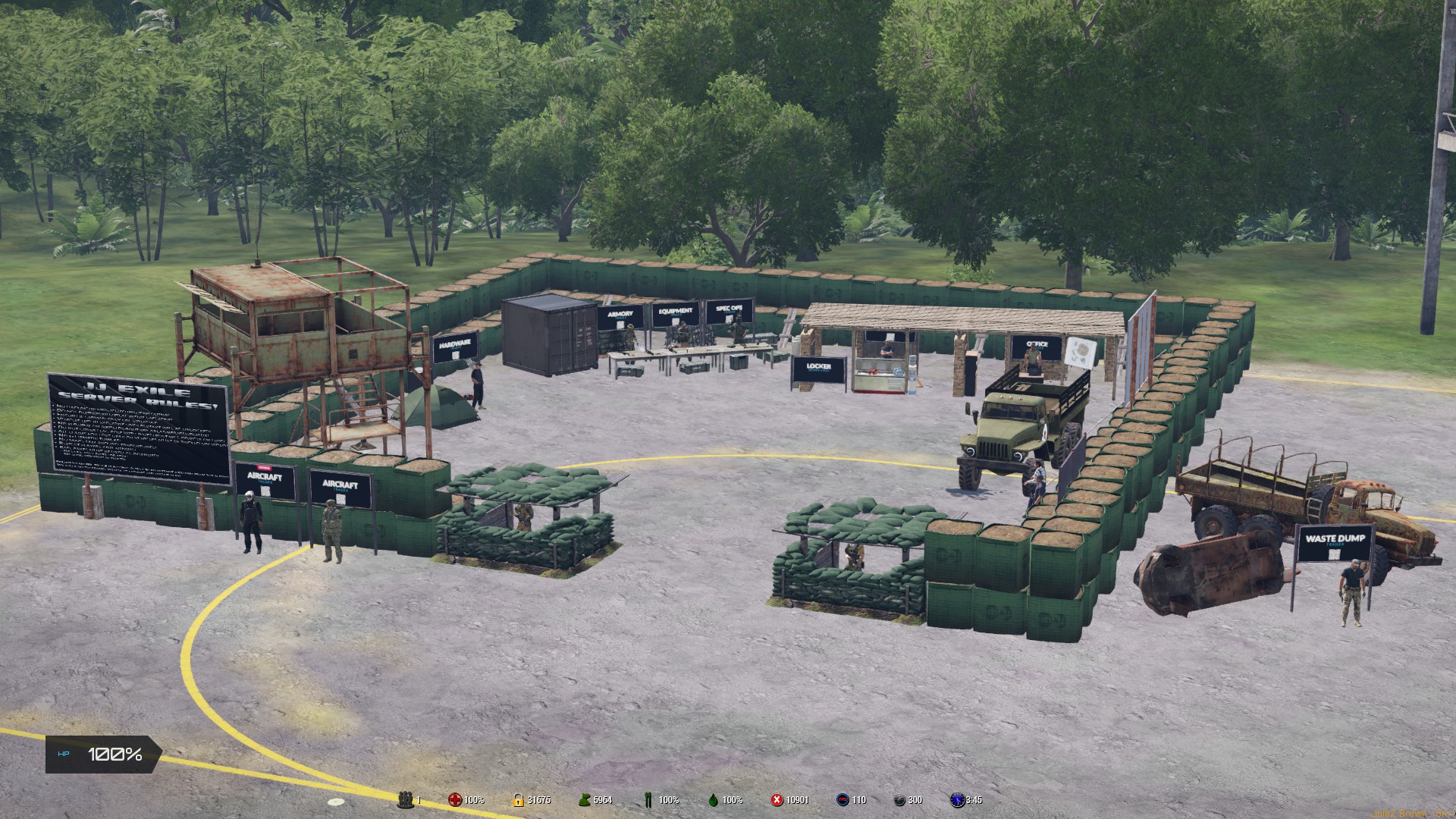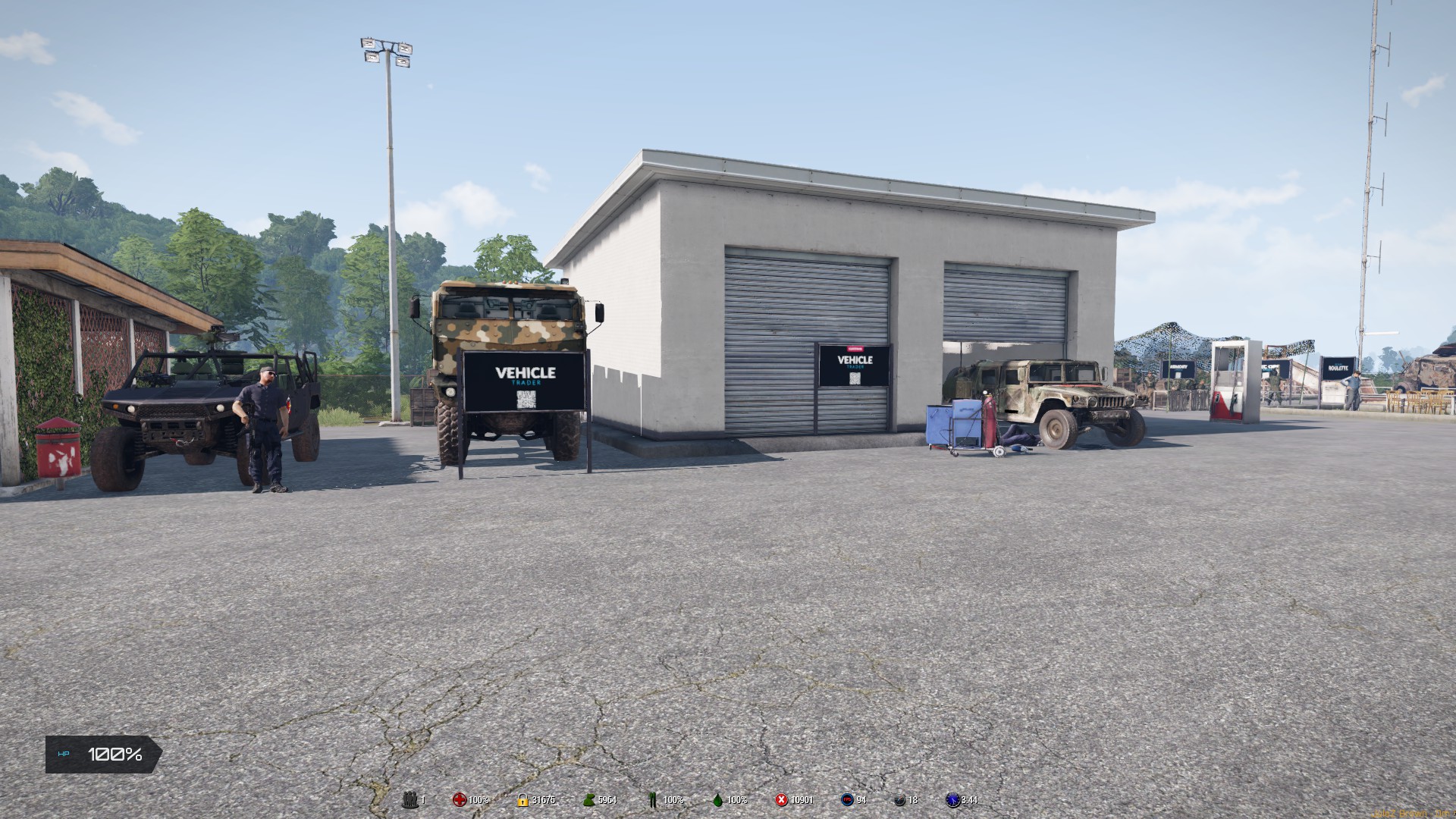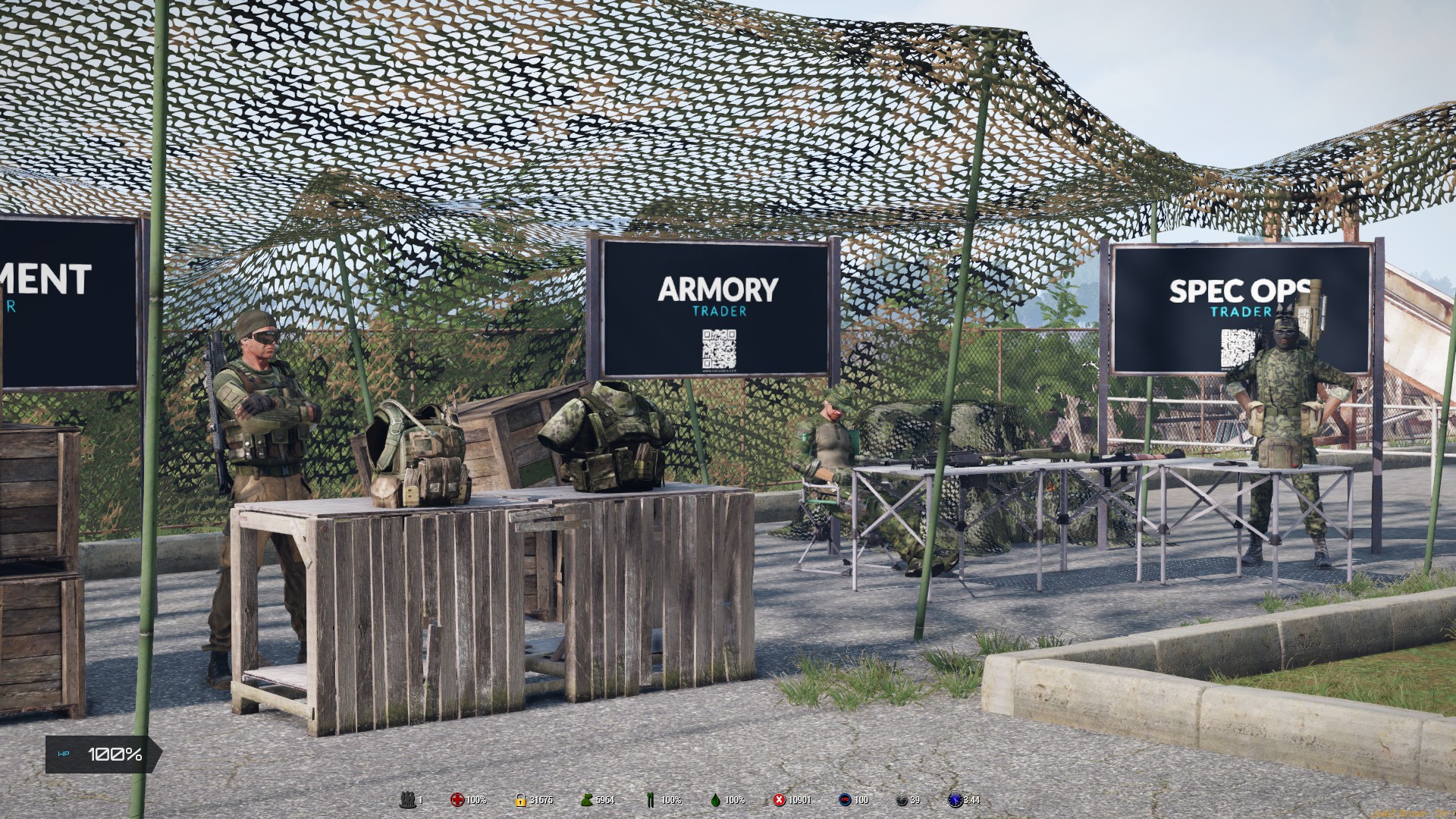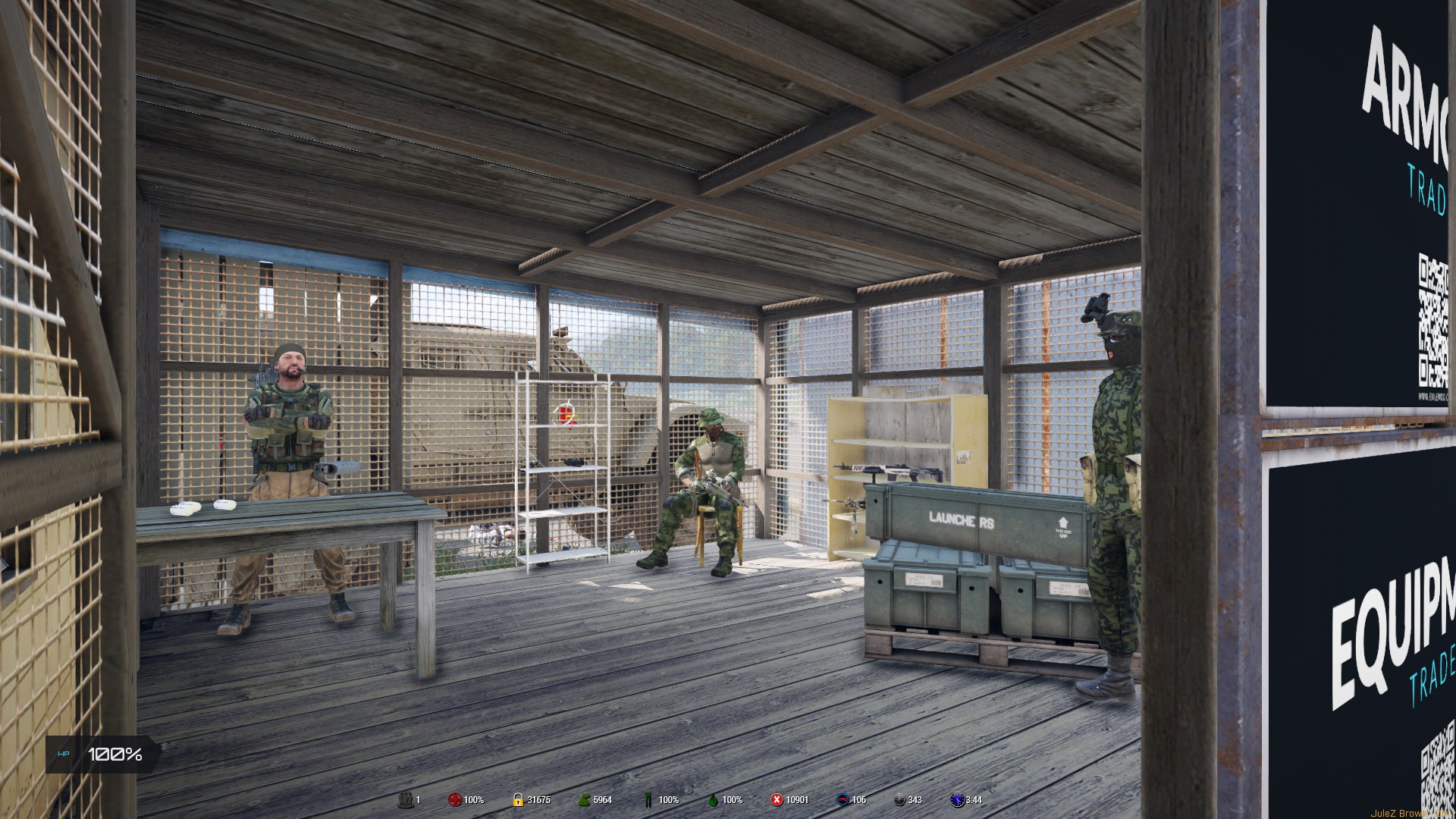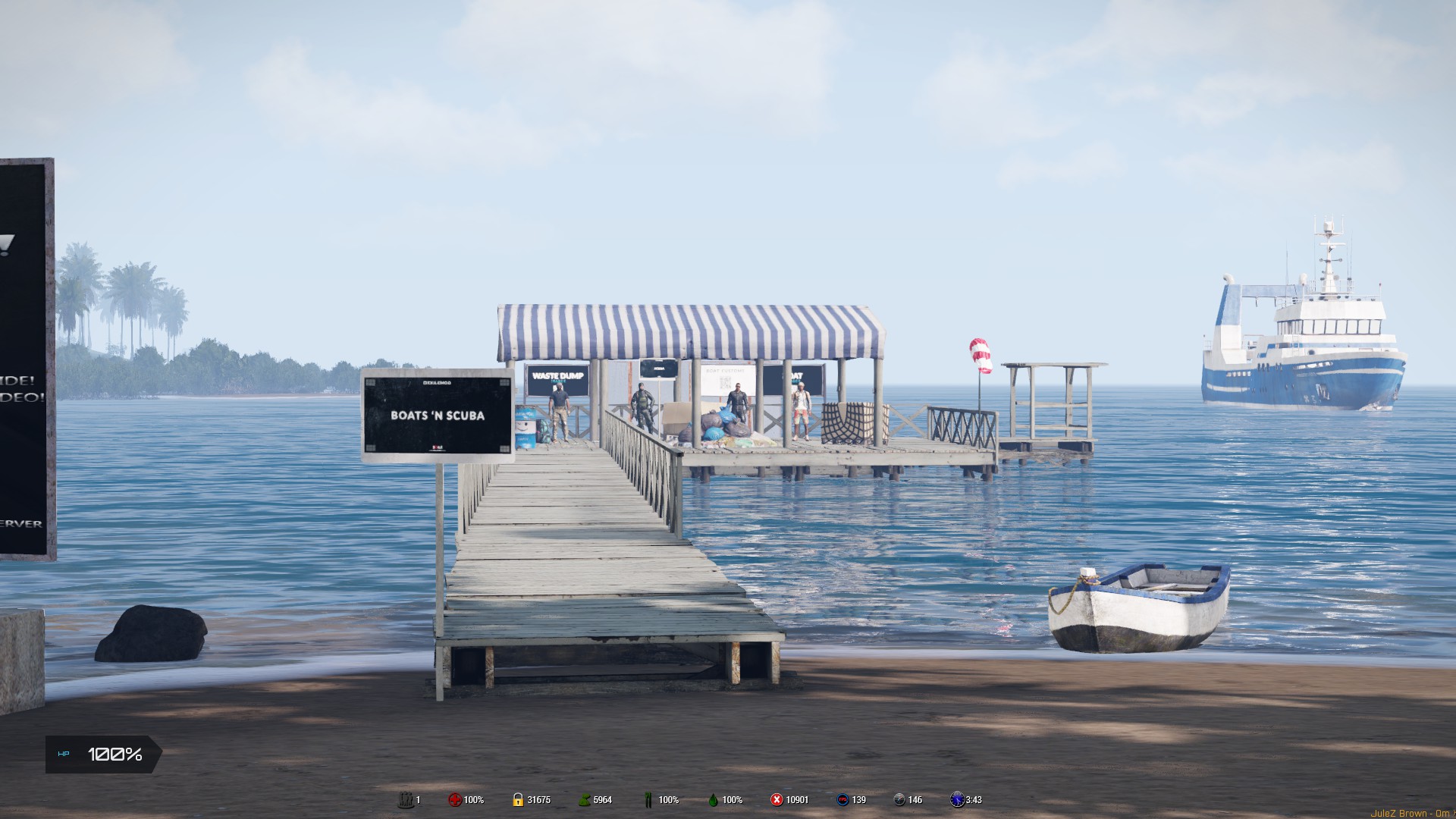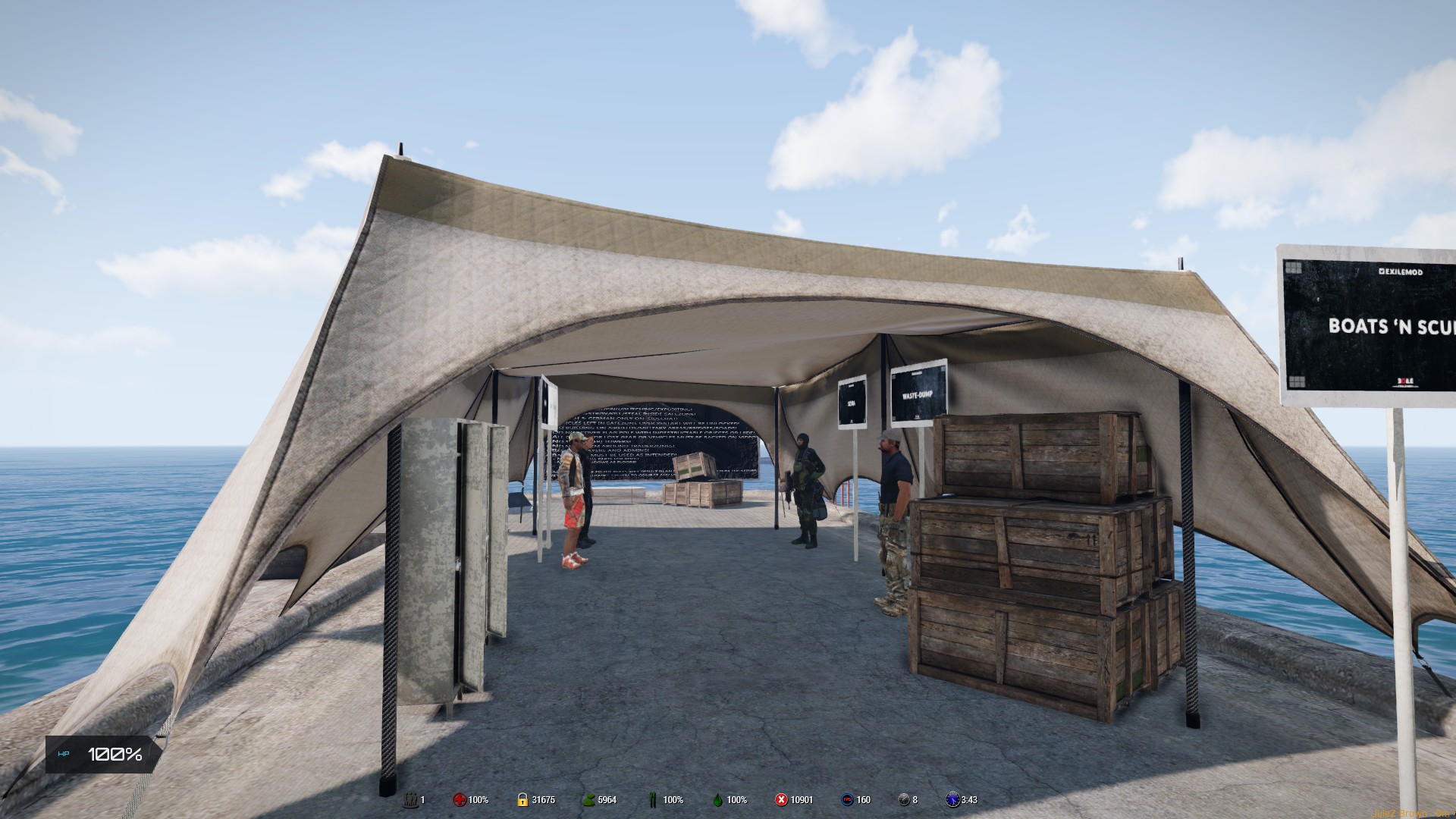 ---
Report Server